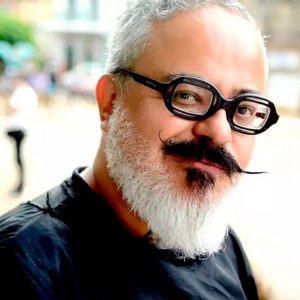 The Céu de Montanhas Catalog it's the heart of the Rural Tourism and Community Based Project, which belongs to the Sustainable Tourism Promotion Program in Brumadinho. It is a product of a collective formation with enterprises and communities that provide experiences and unique products that relate with the diversity of Brumadinho.
The project is a Vale's initiative in partnership with the Rede Terra Institute. Also, it assembles other partners, such as Circuito Veredas, the Brumadinho City Hall, the Brumadinho and Region Tourism Association – ATBR, the Inhotim Institute and other organizations that act within the tourism in the city.
We present the catalog of the first collection of Céu de Montanhas, which names the cultural and innovation movement that has been transforming sustainable tourism in Brumadinho. The collection holds the trusteeship of the designer Ronaldo Fraga, presenting new products and experiences that will enchant tourists and generate opportunities for local business. The experience tourism specialist, Mirian Rocha, signs the new experiences embodied in 2023.
In this catalog, you will meet the 37 enterprises, communities and local associations that offer experiences, gastronomy, textile design, handicrafts, ceramic and music. They are colors, textures, flavors and cheerful sounds of Brumadinho that enchant who visits the city.
I went to Brumadinho and remembered you! All the hospitality of Minas Gerais with the singularities of a historic municipality, that exhales nature and presents awesome and inventive people.