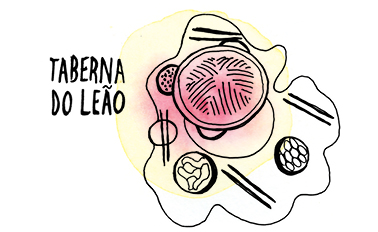 The Lion's Tavern, where visitors are welcomed by Roberto and Trícia, brings unique dishes, such as those of the secular Genghis Khan tradition, among others made in the Lions's affective cuisine.
The space in the Tavern is very pleasant, with bamboo, plants, and very interesting handmade candle holders made of wood and iron by Roberto.
All this hospitality is surrounded by an area of great natural beauty, where the Espinhaço hill range passes, near the Mãe D'Água (Water's Mom) Spring in Brumadinho.
It also offers visitors trails to waterfalls with different degrees of difficulty in access, for beginners and experienced adventurers.
One of the most beautiful trails leads to Cachoeira Seca (Dry Waterfall), where we can enjoy an incredible view of the Brumadinho Mountain Sky, which inspires the branding of the catalog.
It is a unique visit!
Experience:
Affective Gastronomy
Affective and interactive cuisine, made in exotic pans with century-old and exclusive recipes.
Experiences in nature
Circuit of exuberant trails through nature with visits to waterfalls, waterways, and adventure activities.